In answer to the question "Where does money come from?" children can come up with really surprising answers. From a wall, from an ATM, from a wallet – these are some of the more common examples we hear. We also know that parents often have no idea how to talk to their children about finances, even though organising a household budget is one of the most necessary skills in adult life. Buying this book before children leave the family nest will make their economic education much more painless in their future.
That is why we provide our book 'ABC of Economics, or the first steps in the world of finance', with a lot of additional educational materials that can be used with children as part of any home education process. Zosia and Max are pre-school peers who can help children understand basic issues connected with the world of finance, illustrated in everyday situations that children will find easy to understand. We are confident that you will find reading our book together with your child an excellent seed for valuable conversations and a useful economic education for even the youngest children.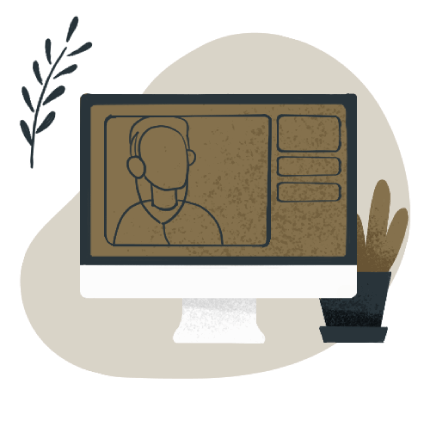 Free consultation
Educational advice for parents and guardiance
We provide free pedagogical consultations addressed to the needs of parents and guardians. Damian Kupczyk, educationalist and child therapist, during a casual 15-minute conversation (via phone or video-conference) gives advice on specific problems of any child and deals with any parents' doubts they may have about their parenting methods. Registration for consultations is carried out via our booking form on the foundation's Facebook profile.