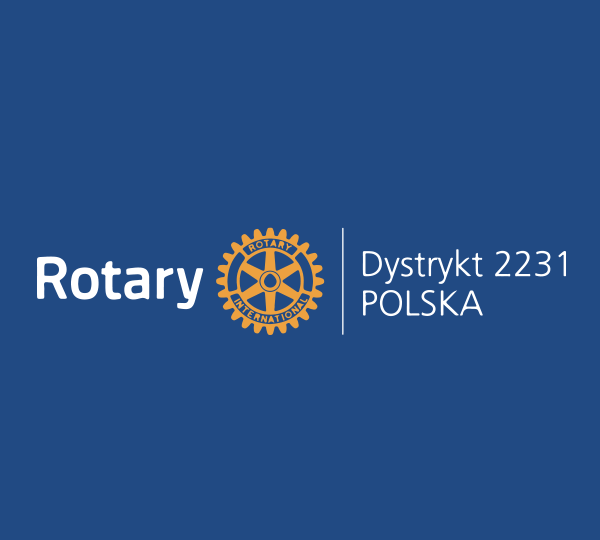 Since September 2019 we have been an institutional member of the world humanitarian organization ROTARY. Our Foundation was originally invited to join by Rotary Club Gorzów Wlkp. We aim at jointly pursuing the statutory goals of Rotarians, one of which is very close to us – supporting educational needs. In June 2019, we attended the World Rotary Convention in Hamburg.
Rotary International is a humanitarian organization with over 1.2 million members distributed between 34.5 thousand clubs worldwide. The main goals of the organization are to promote peace, fight diseases, develop local economies and support education.
One of the greatest goals that Rotarians have set is to eradicate polio. Thanks to their involvement, millions of children have been vaccinated and saved from infection with the poliovirus. The number of polio cases has been reduced by 99.9 percent worldwide.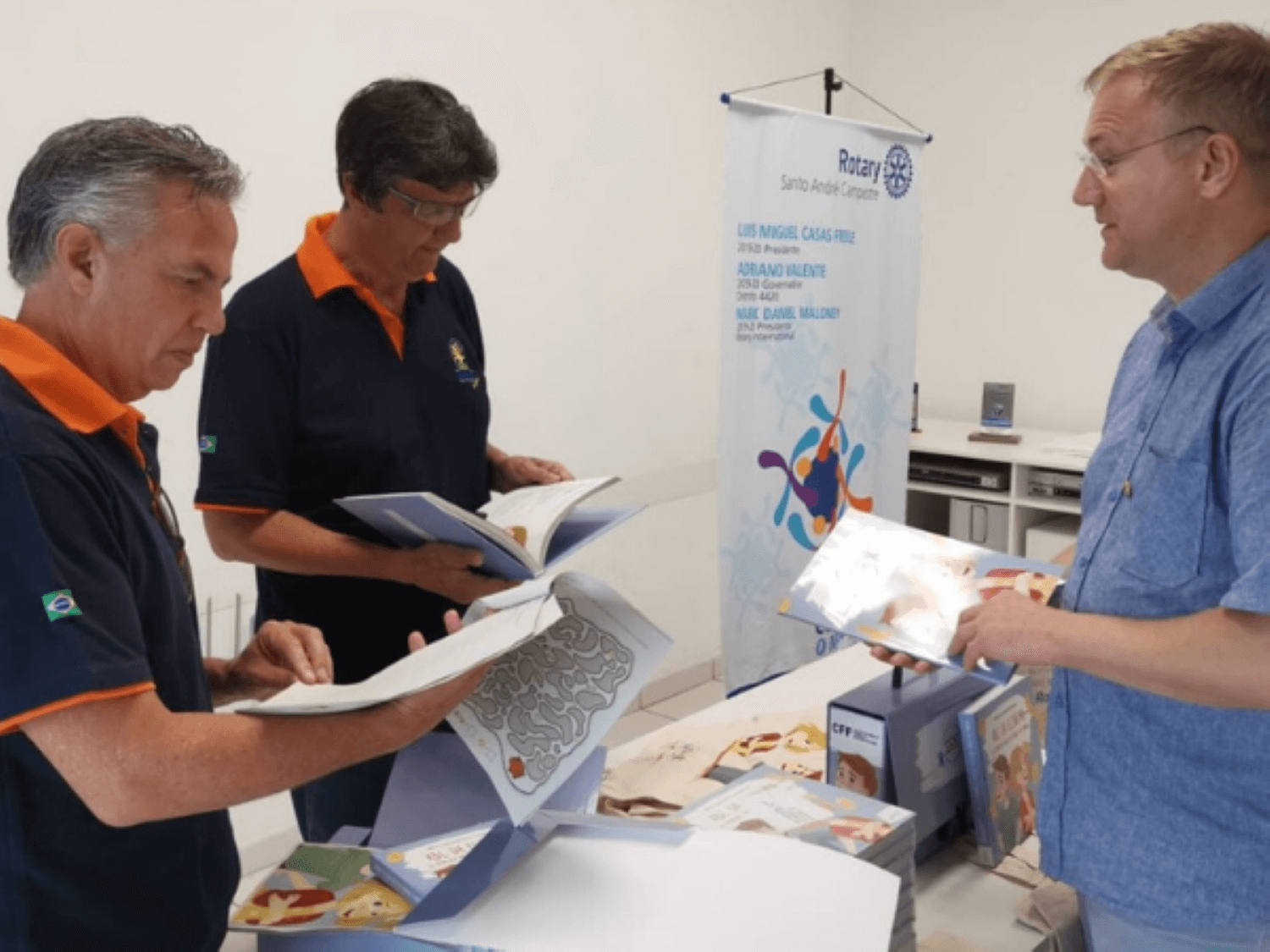 Find out more about the activities of Rotary Poland.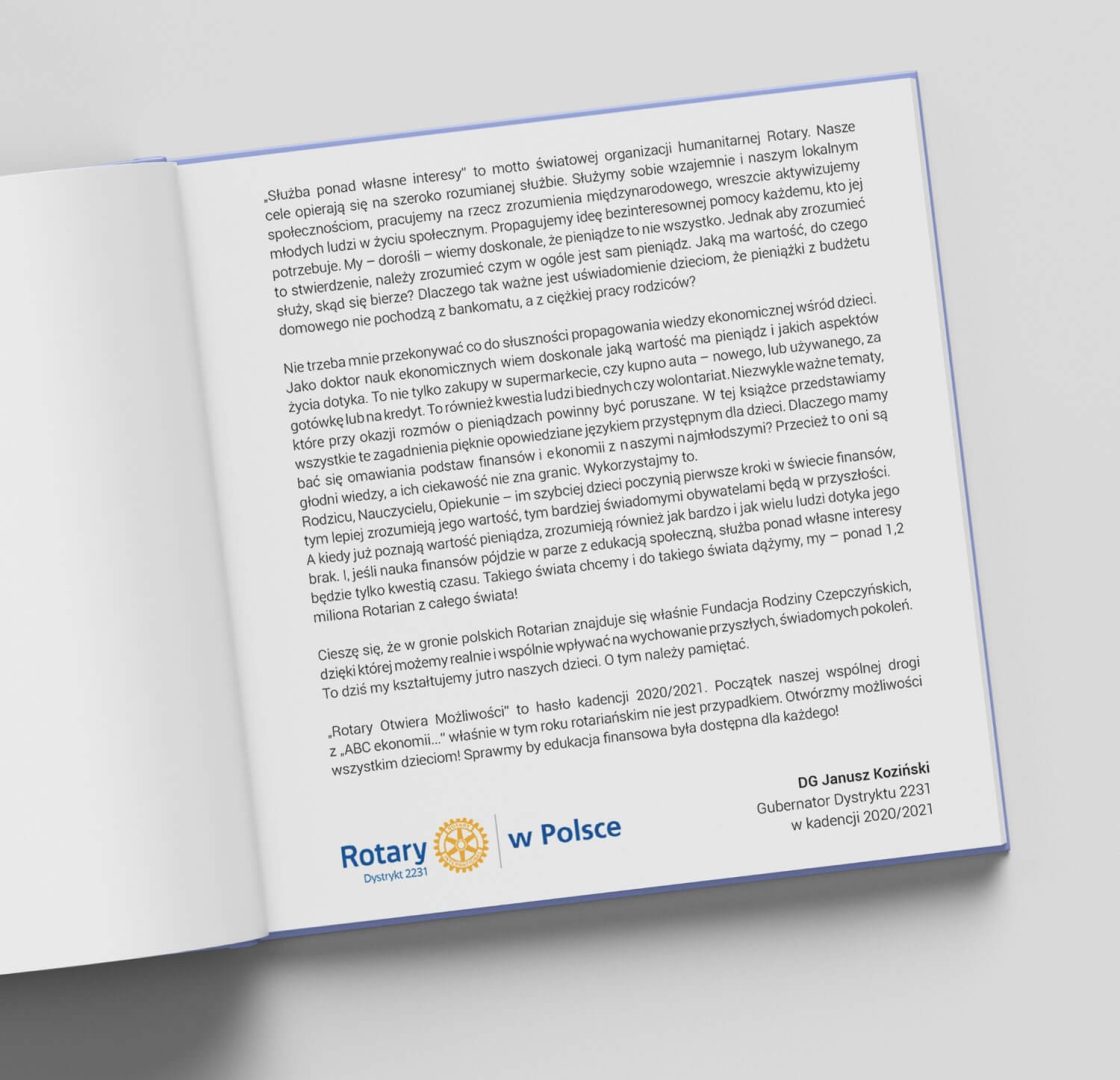 Our projects 'ABC of Economics' and 'ABC of Empathy' are under the honorary patronage of District 2231.Together with local Rotary clubs, we are introducing financial and inclusive education into kindergartens, primary schools and orphanages, both in Poland and abroad.