Our team is not only teachers, pedagogues and therapists. Above all, we are great friends, a second family, with an original sense of humor, creativity without limits and endless enthusiasm for work. We are proof that good relationships affect the quality of work of the entire team. And here we are!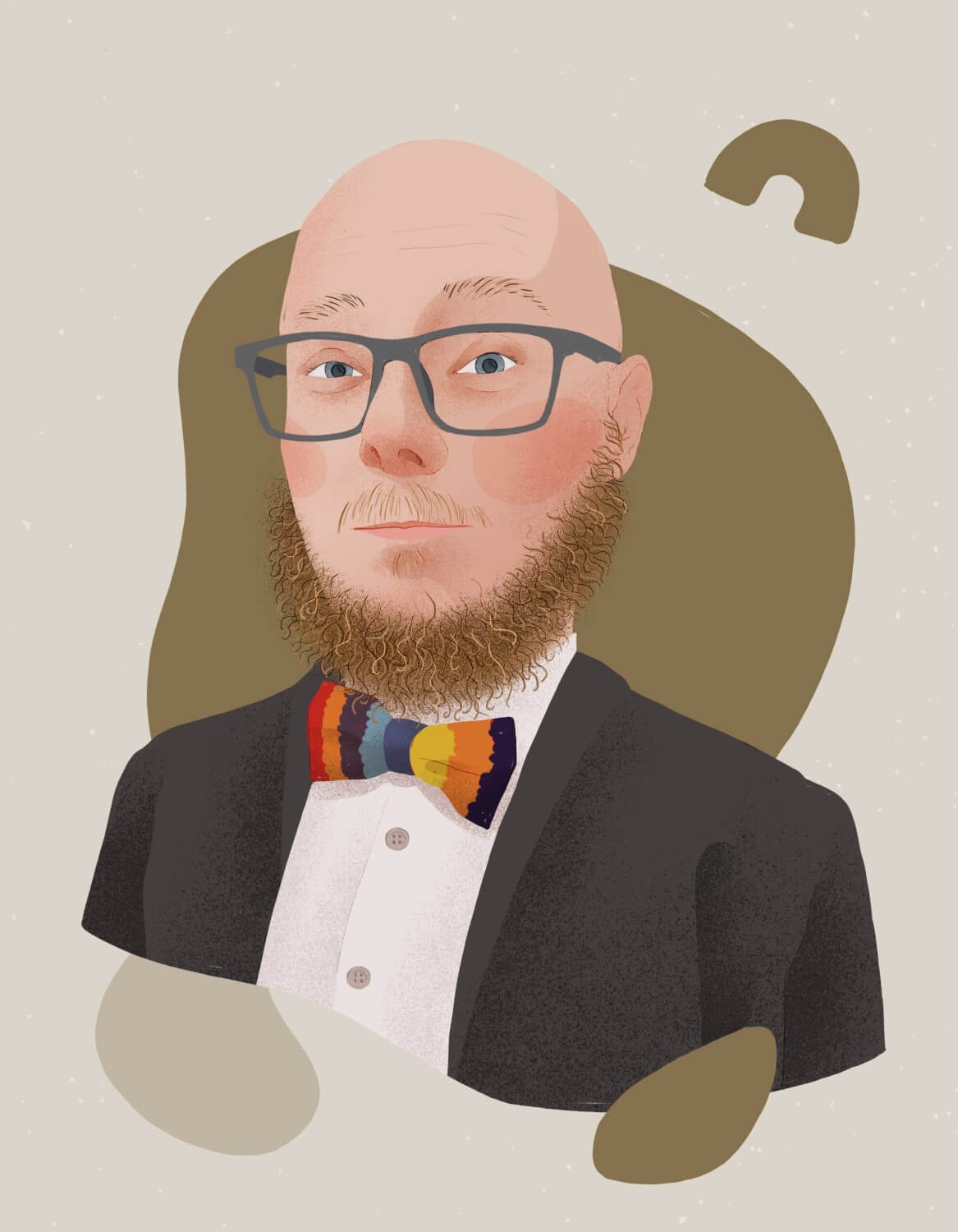 Damian Kupczyk
President of the Foundation. What a person this is! Child therapist, pedagogue, tutor. No one is so naturally able to translate heavy book knowledge into a simple language full of real-life anecdotes. Someone once said that he talks like a politician – and there is something to it. An incredibly well-read and intelligent man who will help anyone, in any situation, with his heart in his hand. We already know that for him there is no problem that cannot be solved. Damian is the most colorful character of our team. A bald man with a fly – here he is!
Damian has many years of professional experience. For many years he worked as an occupational therapist and budget trainer for adults with disabilities. As a children's therapist, he was also involved in sociotherapy, individual therapy, as well as supporting the development of students in primary school.
#pedagogue
#therapist
#tutor
#resocialization
#child development
Jarosław Kruszka
World citizen. Where wasn't he? Who has he not met? Marketing? PR? at one's fingertips And in private live? Guitar and vocals – that's it! Ukrainian rock is its atmosphere. 🙂 Life of the party, uncle good advice – definitely our favorite mentor!
#management
#marketing
#communication
#counselor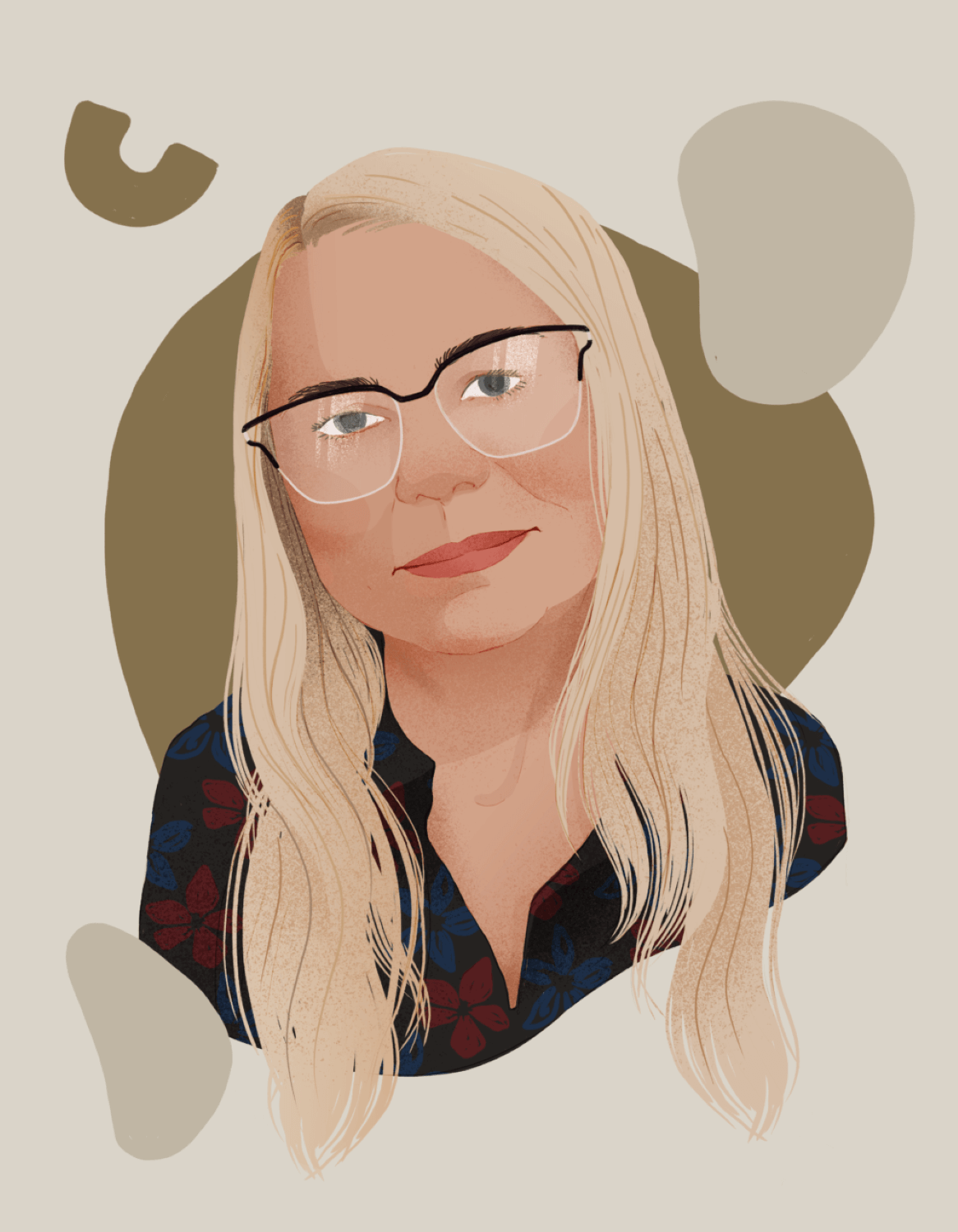 Magdalena Michalska
Typhoon woman. Go-getting, resolute and hardworking! He will arrange, solve, plan and execute everything. Organizational treasure of the Foundation. Let's add contagious laughter, distance and a sense of humor to this and we will get an explosive mixture, without which we would be hard to work, oh hard! She has been a Polish language teacher for over a dozen years, she also served as a vice-principal. Privately, Adela's mother, a lover of Wisława Szymborska's poetry and the smell of freesia.
#pedagogue
#teacher
#Polish language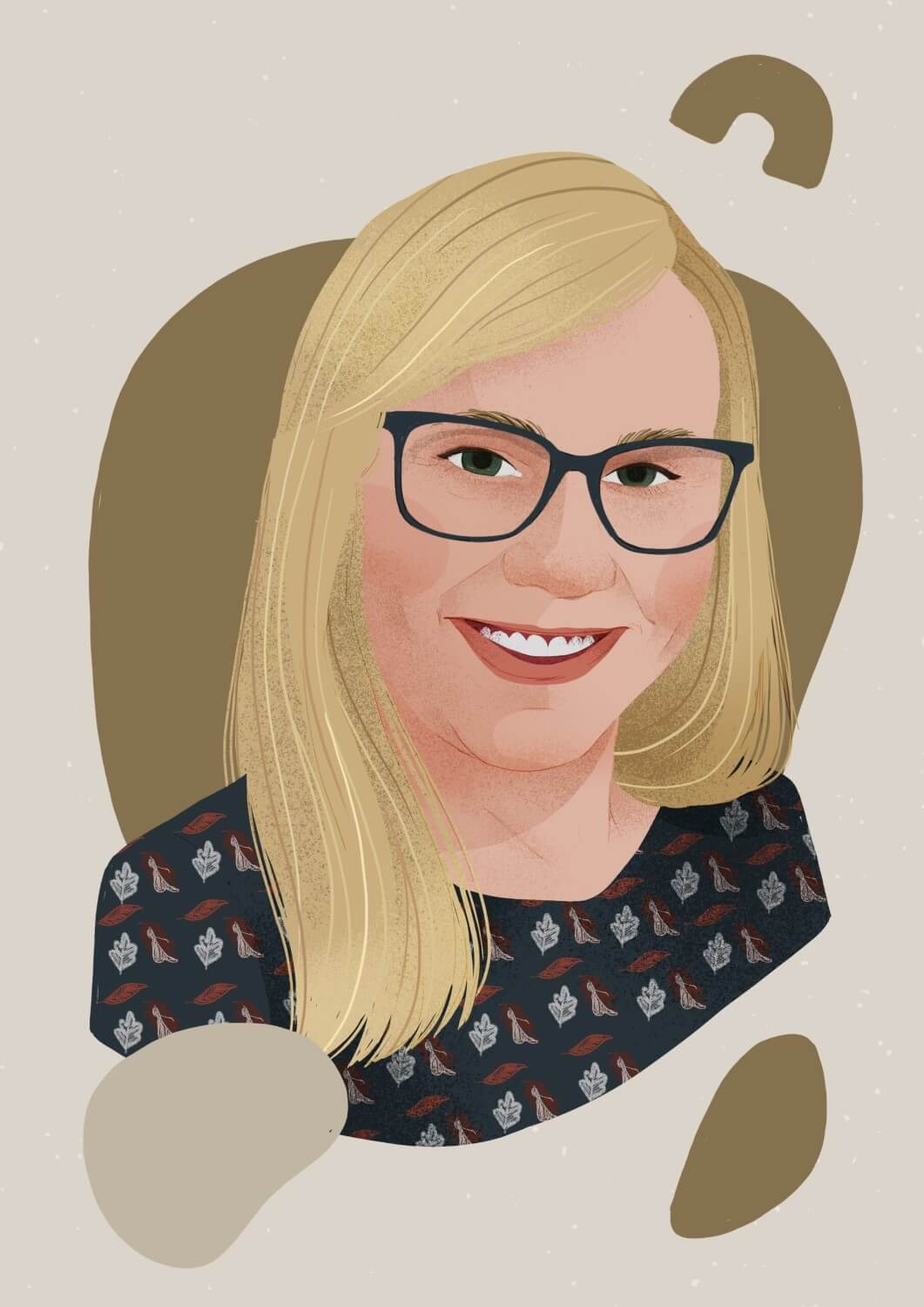 Katarzyna Muzyka-Jacheć
Co-author of "ABC of empathy, because we are all the same", teacher of English. From the moment she joined the Foundation team, she immediately knew that this was what she wanted to do in life. She infects us with her smile, sense of humor and positive outlook on the world.. Lover of coffee (with milk), Friends and pasta. He is crazy about acceptance and tolerance. An unconventional mom, with a light pen and music not only in her soul.
#teacher
#english
#author
#ABC of Empathy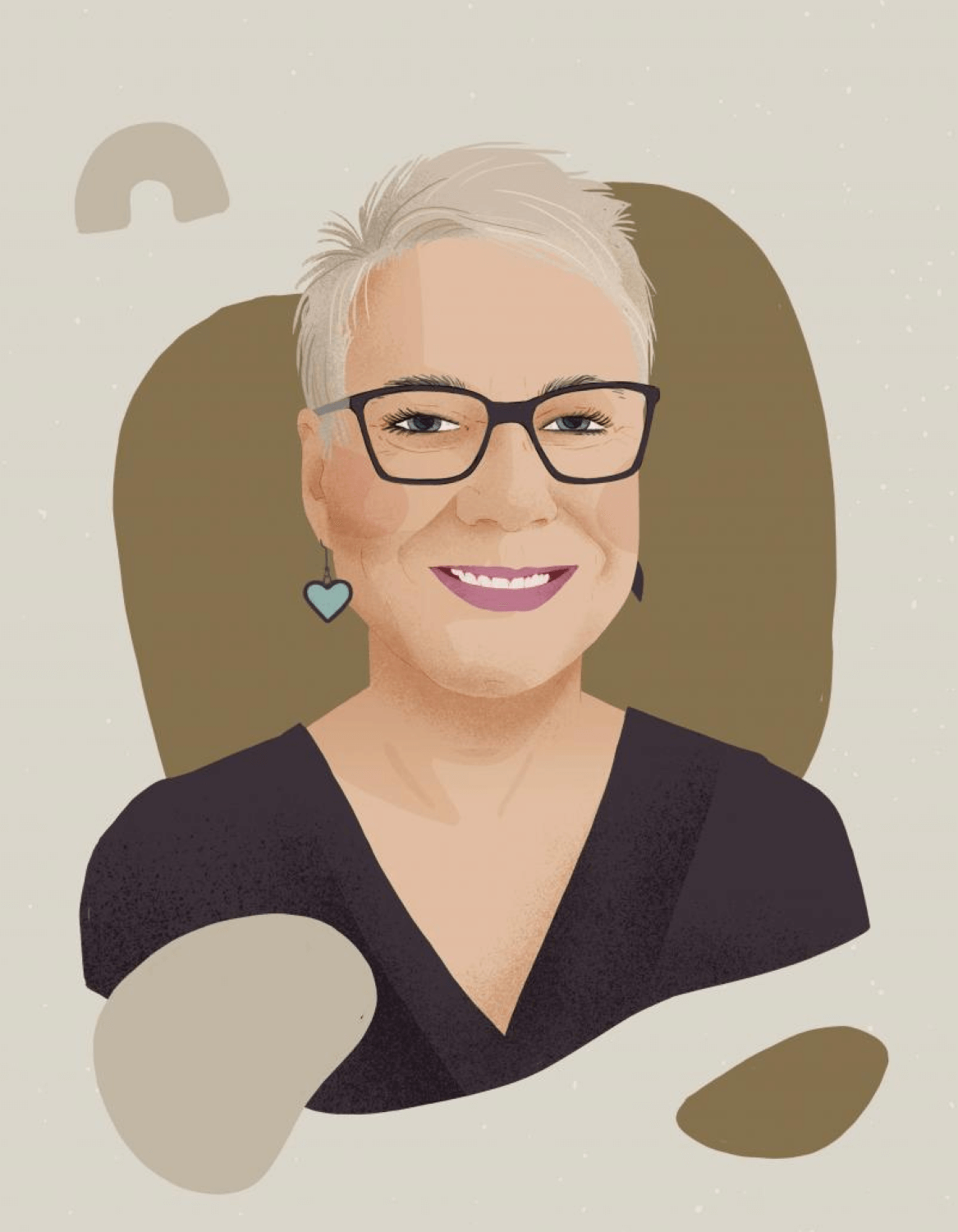 Irena Ranosz-Talarek
Experience is her middle name! 35 years of working with children in grades 1-3 of primary school is a considerable achievement. A real treasury of knowledge, development and education of children – these are its main areas. Privately, a mother of two teenagers and a lover of ginger cats – Shrek and Fiona. Lover of cocktails, music and books.
#education
#pedagogue
#early school education
#workshops
Izabela Tałałaj
Queen of communication and social media. What are we without her? She already knows what, how and where to write so that the internet can see and hear us. Thanks to her experience and constantly improved knowledge, our media work flawlessly! We will also reveal a secret – he has a light feather, he adores Friends, coffee and pasta … yes! She is Kasia's soul mate 🙂 Incredibly friendly, warm and joyful soul, without whom our team would not be so harmonious! Psst! We won't give it to anyone!
#social media
#communication
#PR
#marketing
dr Paweł Kaczmarczyk
If a smile could be personalized, it would look just like Paweł! Eloquence, chic, commitment wrapped in a coat of endless peace. He is definitely the calmest member of the Foundation, although, as we know, quiet water … Contacts, meetings, conferences – this is his whole world. Meet Pawel!
#biznes
#self-government
#cooperation
#development
#partner
#funds
Margareta Przybyła
A woman who proves every day that pugnacity, diligence and elegance are truly feminine attributes. He lives in Brussels on a daily basis, where he acts as an Advisor for European Affairs and, by the way, promotes our projects by looking for partners for cooperation in EU countries. Freelancer, mom, euroenthusiast. He believes in the power of education as a springboard to a better future!
#counselor
#funds
#lobbing
#EU projects
#cooperation
#partner
Beata Stelmach
Experience, class, eloquence, management, economy. A role model for the world of women and more! Not so long ago, a promoter of the Polish economy in the world in the role of… Deputy Minister of Foreign Affairs. A fulfilled successful woman, a happy mother and wife. Tremendous value to the CFF team!
#management consultant
#management
#economy
#biznes
Żaneta Kupczyk
Co-author of "ABC of economics, or the first steps in the world of finance" and "ABC of empathy, because we are all the same", preschool and early school teacher, oligophrenopedagogue and teacher of Polish and history. Extremely conscientious, precise and hardworking. In love with cats and books. Privately, wife of Damian and mother of their lovely Wiktoria.
#oligofrenopedagog
#teacher
#author
#ABC-Ekonomy
#ABC-Empathy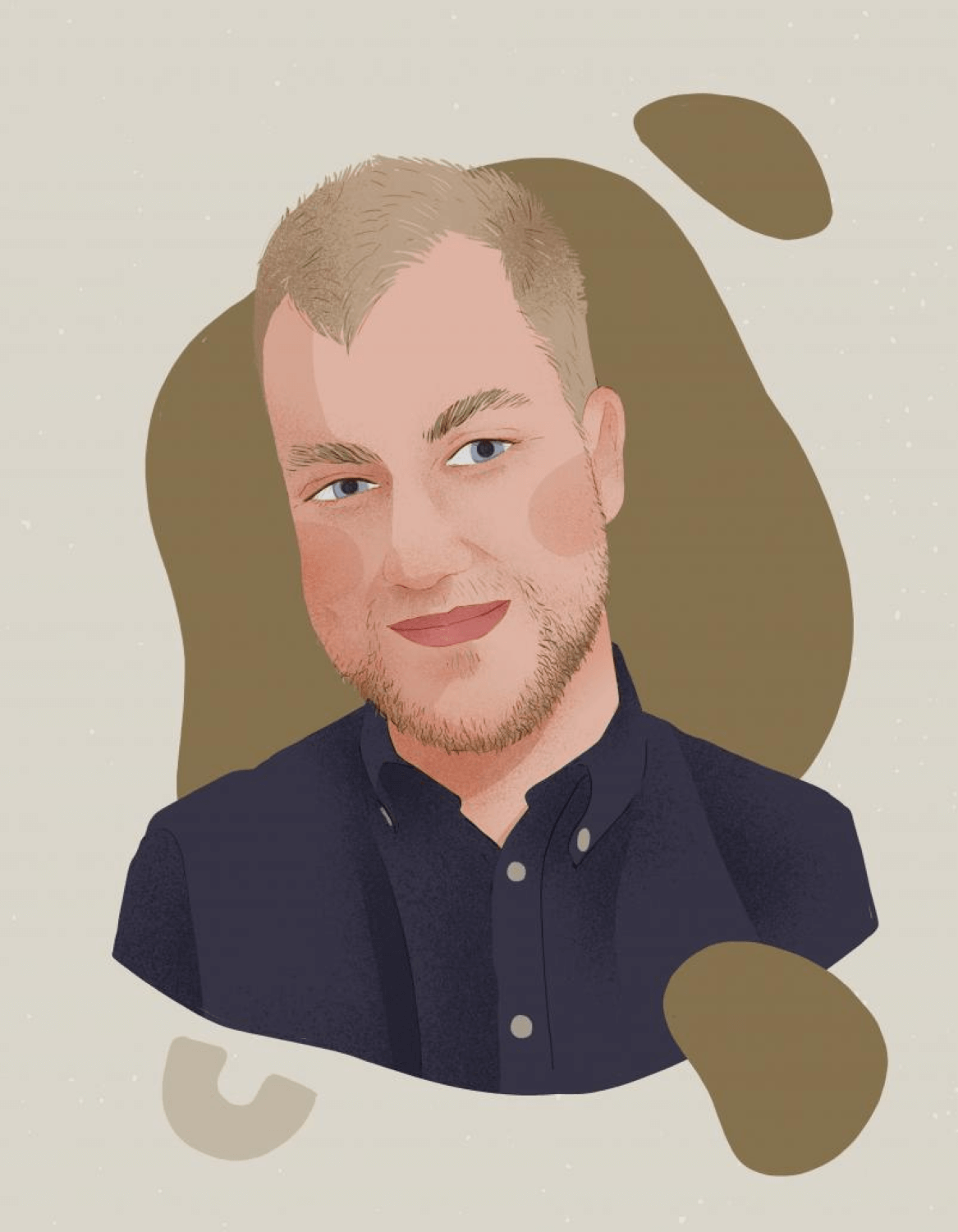 Wiktor Czepczyński
Co-author of "ABC of economics, or the first steps in the world of finance" and "ABC of empathy, because we are all the same", computer science student, the eldest son of the Czepczyński We will certainly hear more about him.
#author
#ABC-Ekonomy
#ABC-Empathy
#student
Krystyna Baj-Pawluk
Is Retirement Just Crosswords and TV? None of these things! What a woman! What an energy! What creativity! What she won't do, what she won't invent! A member of Rotary Gorzów Wlkp., very active and faithful to the Rotary motto – "Service above self-interest". This is Krysia in a pill. Wife, mother, grandmother. How does he talk about himself? Crazy! Such an energy fits perfectly with our team, right?
#Rotary
#development
#partner
#cooperation
Alicja Sillmann
Germany – check. Sweden – check. Now? He lives in Poland, and all the experience gained abroad and languages mastered to perfection translate into our foreign contacts, great translations and promotion of projects in Europe. Privately? Mother of two, horse riding instructor. But that's not all you need to know about her! She is a proud member of Rotary Gorzów Wielkopolski, where she is very active. Warm, helpful and always with a heart in hand.
#Rotary
#international development
#partner
#cooperation
Marzena Mikosz
Jazz, opera, art. Let's add a handful of PR and organization and it will come out – Marzena! He serves with advice and suggestion, he will direct, comment, create something out of nothing. Broadcasting from picturesque Switzerland, it sends us a breath of freshness of the Alpine mountains, pushing the Foundation into higher and higher ranges. Meet Marzena – International Development Coordinator!
#development
#DACH
#culture